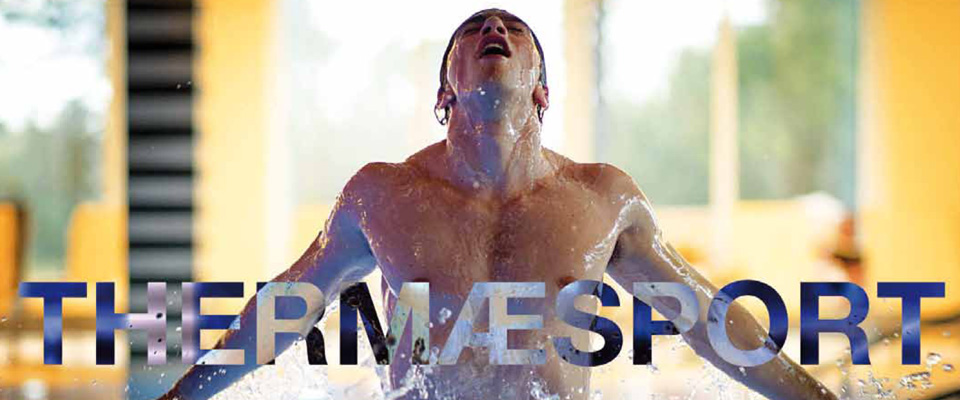 Power
Thermae Sport Power aims at sportspeople looking for dynamic and active holidays.
During a stay at Thermae Sport hotels, sportspeople will have the opportunity to train every day in equipped gyms or on outdoor tracked paths, also available on GPS devices and maps.
Specialists are available on request for personal trainings and consultations about sport medicine and diet.
Specific services
Mountain bike
Provision of maps with tracked paths
Provision of GPS device (Garmin) with integrated maps
Outdoor area for bike cleaning
Locked room for personal bikes
Laundry service (with fee)
Equipped gym
Click here to see the tracks maps
Road bike
Organised excursions in collaboration with TEAM PEDALE PADOVANO on selected tracks in the Euganean Hills (high degree of difficulty)
Available on request from 25th March to 1st June and from 26th August to 2nd November
Provision of maps with tracked paths
Outdoor area for bike cleaning
Locked room for personal bikes
Laundry service (with fee)
Equipped gym

The reason why you should practice sport with Thermaesport
The general state of health in sportspeople is fundamental not only for their well-being, but also for their performances: even colds and flu affect athletes and their sport results, and recovering takes longer if these diseases are not cured properly. Thermal water inhalations have proved to be effective in making recovering times after competitions shorter and making it easier to be fit again. Due to too tiring or even wrong training techniques, articular inflammations may become chronic, affecting the general state of health. In such cases, thermal muds have been useful thanks to the anti inflammatory properties acquired through a natural maturation process that makes thermal mud a natural remedy with no side effects, if compared to traditional medicine. As a consequence, mud plays an important role in the recovering process from the injuries that may occur in sport, but also to cure different types of illnesses, such as osteoporosis. It often affects sportswomen who do not reintegrate properly the mineral salts lost in trainings and it causes pain and muscular strength loss.
Sometimes trauma and injuries in sportspeople also have a psychological component for which thermal baths and their relaxing atmosphere have been positive. To sum up, thermal baths and treatments benefit both body and spirit, so that the general state of health is improved and better sport performances are possible as well.

Doctor Fabrizio Caldara
Director of the Center for Thermal Studies
Pietro d'Abano