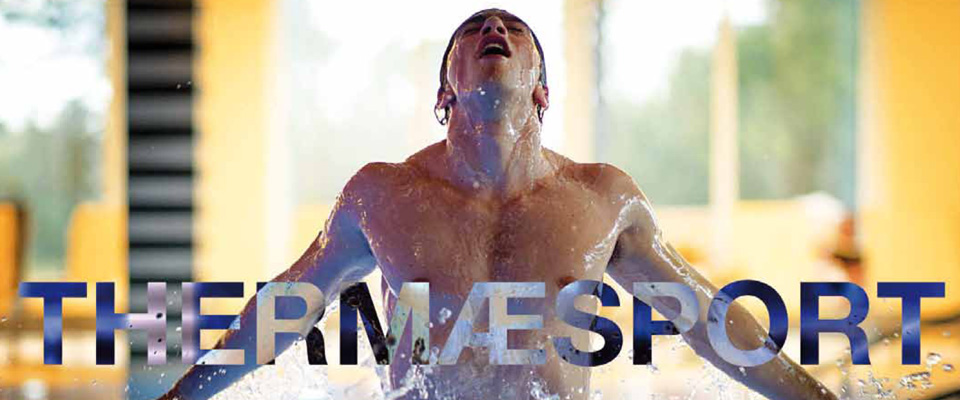 Thermaesport hotels
A wellness centre with the most innovative treatments, a spa, good, traditional food and thermal swimming pools.
The perfect solution both for lazy and active people: the former can relax in the thermal swimming pools and in the park, while the latter can engage in tennis, golf, and excursions in the Euganean Hills with the bikes.
The most modern comforts with the benefits of thermal treatments. It is in Abano town centre: a cutting edge spa and two indoor and outdoor swimming pools.
Its five stars are rather evident in the carefulness of the staff, who works in order to make the guests find the time to relax and listen to their emotions.
Five thermal swimming pools, finnish sauna, natural cave, while sportspeople can use Technogym equipment, a 5-a-side football field and tennis camps.
Thermal Hotel, just a few steps from the pedestrian area of Abano Terme, and only 50km from Venice away. Pleasant soaks in our thermal pools, the comfort of our rooms, the refined cuisine of our Chef,
It is characterised by elegant spaces with a park view, but also cosy corners where guests can read, watch tv or socialise.
A blue brush stroke in the big green park: the swimming pools with cervical waterfalls, kneipp track and different temperature make a perfect recover from exertion possible
A newly renovated design hotel, with exclusive tea rose, 20000 m2 garden with five thermal swimming pools.
Spa centre specialised in thermal treatments with muds and water and massotherapy, a 50,000 square metres park 1,200 square metres of swimming pools and emotional showers.
In the new wellness centre of the hotel you can choose between ayurveda treatments or rituals for body and face, and also mud or thermal water therapies.
Warm water, regenerating massages and treatments will bring well-being and peace to the guests stay.
Aquagym lessons in the outdoor swimmingpools or city bikes and nordic walking equipment available for free. For golf lovers four camps are available in the neighbourhoods of the hotel.
It is beautiful to relax body and mind and let your soul be peaceful and carefree, as well as to enjoy the warmth of thermal mud on your skin.
You will have the opportunity to relax in the friendly atmosphere of the hotel, in its quiet living roooms and thermal swimming pools. Thanks to the plays of water and the pleasant aquagym lessons, you will enjoy your time in the swimming pools and be in shape again.